NEW! The App for your Wishes:
WISHES * Dreams Come True!

How to make your Wishes come true?
How to positive change your life?
Many good books have been written about it. The best of it as well as the knowledge of modern science form the basis for a new and high efficient App which will help you to manifest your Dreams and Goals:
WISHES * Dreams Come True!
And this awaits you: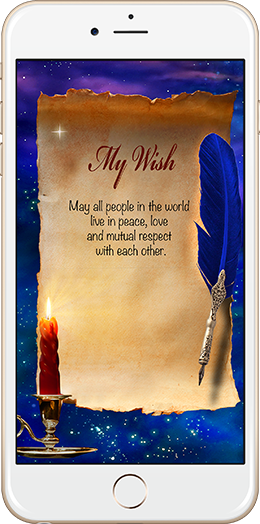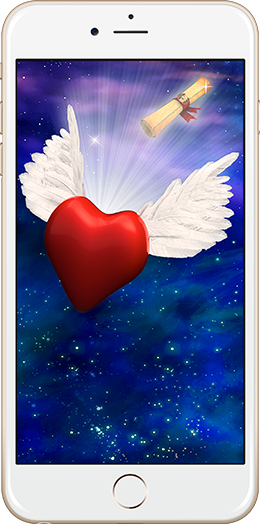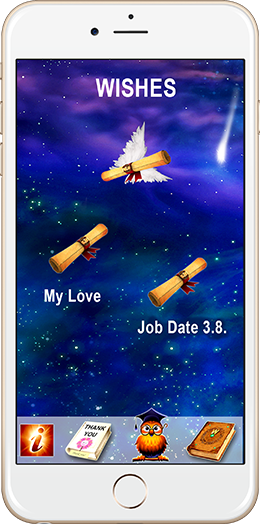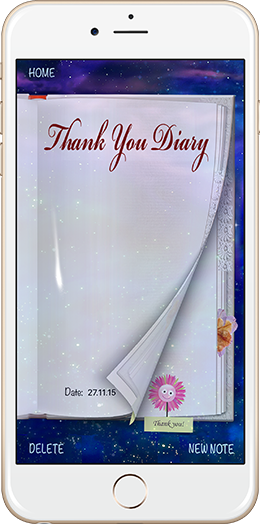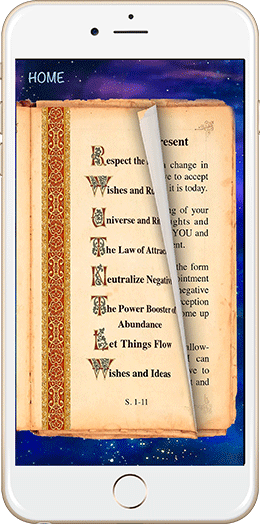 You will learn the WISHES RULES and you will define your goal.


Then you will ORDER your goal like a real order.


You can send POWER BOOSTERS to your wishes: Love, Energy, Healing, Harmony, Courage, Angel, Peace,…


In your GRATITUDE DIARY you can write down positive things and events. As a result, you are boosting and attracting the positive in your life. What you send out, you will attract back.


Every day you will receive your very personal wise words from the WISE OWL.


And, in the THE HANDBOOK FOR FULFILLING WISHES you will find the essence of the mystic masters' secrets and some ideas how to apply it in the app WISHES.